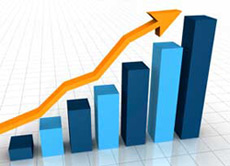 We have immense pleasure in introducing ourselves as one of the leading importers, stockists, suppliers for Industrial grade steel Materials, various grades of Plates,Sheets & Pipes. We have been supplying these material for the past several years to various industries like Petrochemicals, Refineries, Chemical Process Industries, Fertilizers, Pharmaceuticals, Cement etc., sector to their full satisfaction.
We are regularly supplying the materials to our various customers under third party inspection agencies like :
EIL, CEIL, LLOYDS, BUREAU VERITAS, BAX COUNCIL,DNV,TUV,FEDO,ICB,PDIL,NPCL,IBR,UDHE
etc.
We are enclosing herewith our detailed company profile along with client reference list & products catalogue for your ready reference.
In view of the above details may we request you to kindly include our name in your mailing list and send us your valuable enquiries for your requirements to enable us to submit our offer.